About the Michael Ellis School
Michael is an internationally renowned dog trainer and teacher with 30 years of experience in the competitive dog sports. He has taught extensively to a very diverse group of trainers—from competitive sport trainers, police departments, and the US military; to search and rescue groups, service dog agencies, and pet dog trainers.
Michael's clear, concise, and patient style has made him one of the most popular coaches of trainers in the country. He has given over 300 seminars in the United States, Canada, and South America. That's well over a thousand days of lecture and practical work in the last eight years alone. As a result, Michael has been one of the driving forces in popularizing reward based training systems for the protection sports.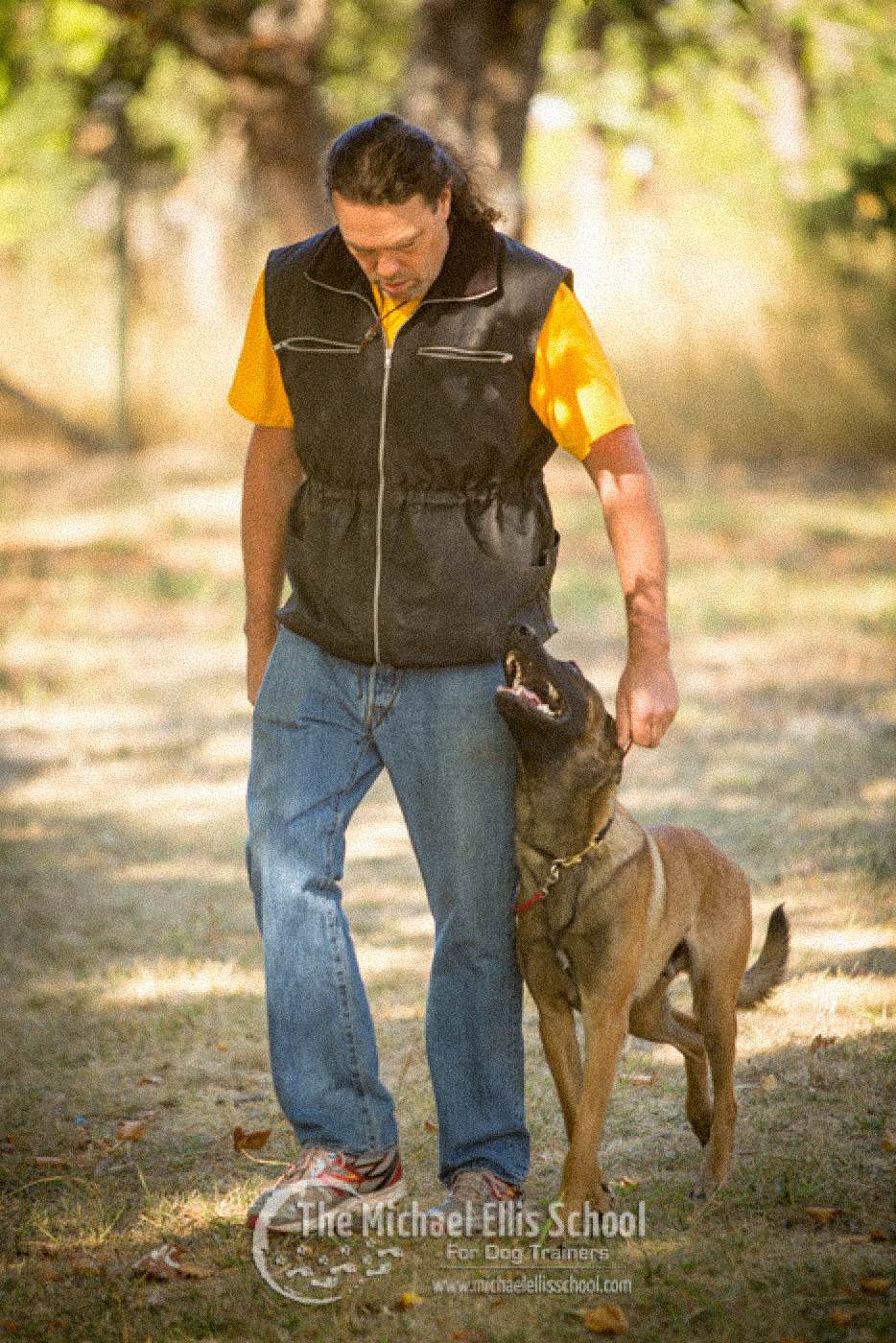 Michael has competed in and done decoy/helper work for several national level competitions, both in Schutzhund and ringsport. He was also one of the first Mondioring decoys certified in the US. He has coached national champions in several disciplines, and many national and international competitors.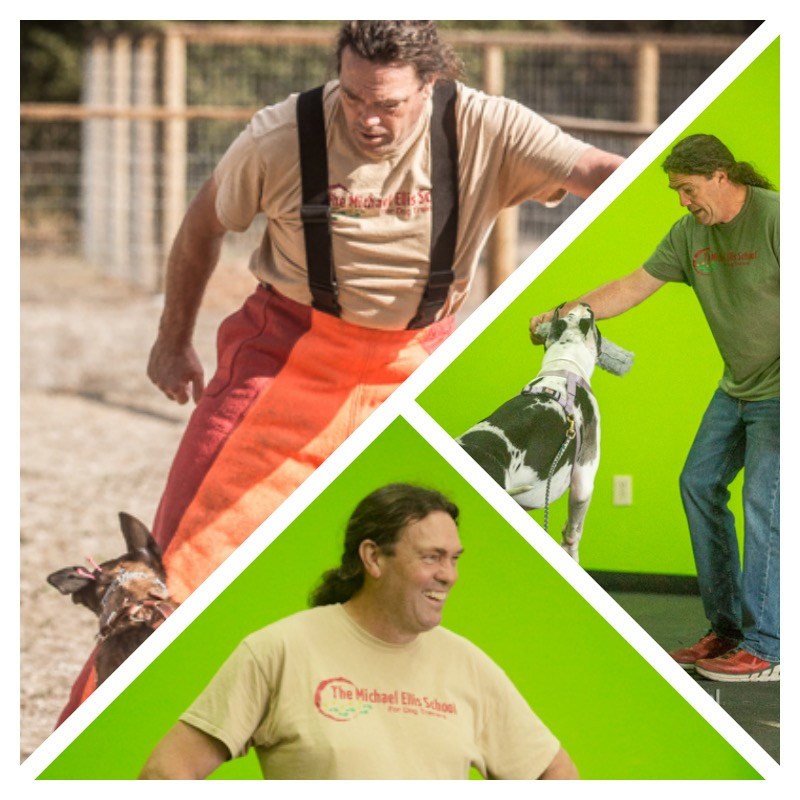 Michael is perhaps most proud of the hundreds of club level and beginning trainers that he has helped to improve their communication and physical skills. He was a past president of the American Working Malinois Association and a former board member of the US Mondioring Association.
Michael, in partnership with trainer Lisa Maze, breeds Malinois under the kennel name Loups du Soleil, one of the most successful breeders of working Malinois in North America.
In November of 2014, we moved our school from a small industrial facility in Fairfield, California to our current campus in Santa Rosa, California. Our campus spans 3 acres, only minutes from downtown Santa Rosa and roughly an hour from San Francisco, in the heart of Sonoma County Wine Country.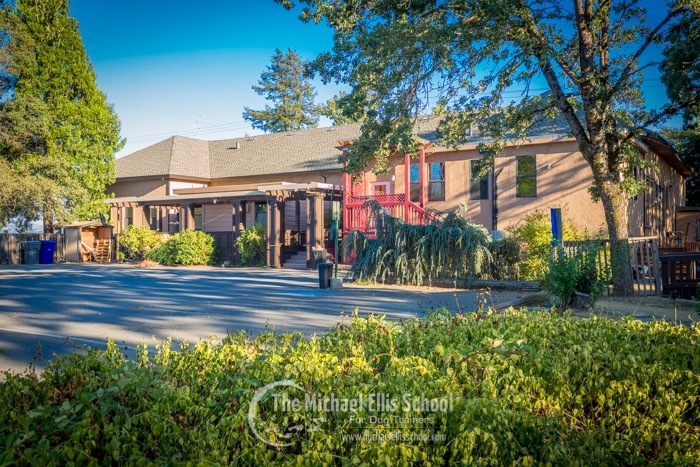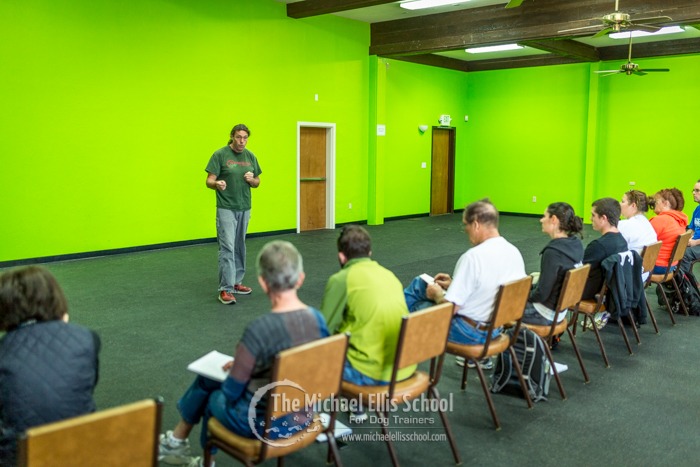 Our 2500 sq ft training room is where a majority of our classes meet. This set up allows us to work on obedience, agility, and bite work. It also serves as the classroom for Michael's daily lectures.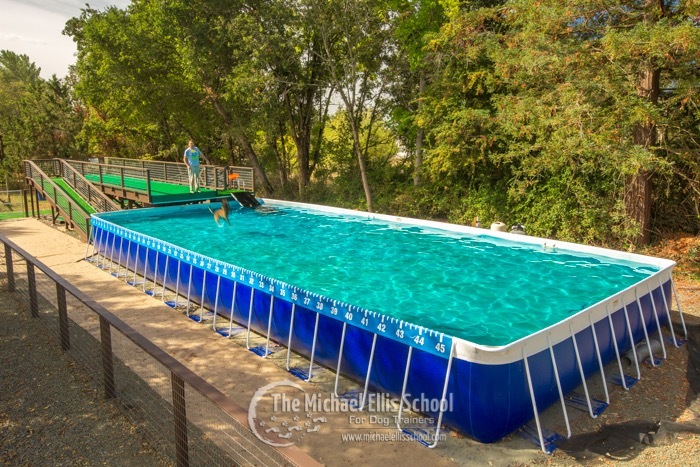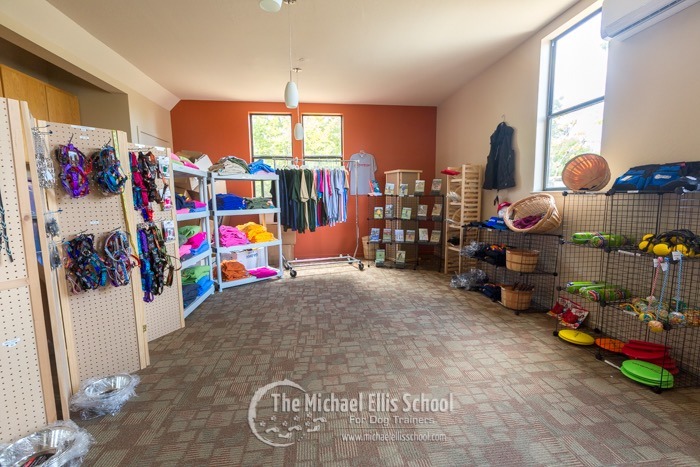 Our school store provides the students the ability to purchase most of the equipment that Michael and his staff use regularly in their training. There is also Michael Ellis School apparel available to purchase including t-shirts, sweatshirts, hats and much more.
We have a full size kitchen on campus which gives students the ability to store food and prepare their own meals during their stay. We also have a laundry room on campus, which includes a commercial washer and dryer, a crate room for the dogs, a cafeteria, and a small student lounge with a growing library of dog books.